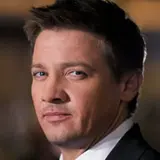 Jeremy Renner has been offered the lead in Universal's The Bourne Legacy. There's no word yet on whether Renner has signed the offer, but he's expected to do so sooner rather than later.
Renner's name had sat at or near the top of rumored candidates for several weeks including Latino Review reporting he was going to be offered the role earlier this month. Apparently director Tony Gilroy wanted Oscar Issac for the lead but Universal axed that idea.
The fourth Bourne film will see Renner play a new character that lives and operates in the same world as Jason Bourne. Though the film uses the same title from the fourth Bourne novel, the story is all-new and will act as a standalone film completely separate from the work Matt Damon completed.
Right now Renner is proving to be one of the hottest actors in Hollywood. He's currently working on Hansel and Gretel: Witch Hunters and will then jump immediately into Marvel and Paramount's The Avengers. After that, he'll begin work on The Bourne Legacy and during that shoot, we'll get to see him co-star in Mission: Impossible-Ghost Protocol alongside Tom Cruise in December. Rumor has it that Renner is being set up in that film to take over the lead on any future installments from Cruise.
Source: Deadline