The first James Bond 007 Skyfall theatrical one-sheet movie poster was released today with a new take on classic Bond imagery.
Better yet, the poster's arrival also promises the first Skyfall trailer will hit the web on Monday, May 21 at 3:30am EST / 12:30am PST.
The Skyfall poster features Daniel Craig walking through the classic Bond gun barrel, only there's a distorted image of presumably a London street wrapped around the inside of the barrel. Taken at face value the poster doesn't make any sense at all. Why would Bond be walking inside of his own weapon? Thematically it's a perfect fit, though, as the black-and-white combined with Craig and the barrel scream "007!"
Skyfall, the 23rd James Bond feature film, is currently in production on-location in Turkey. It stars Daniel Craig, Judi Dench, Ralph Fiennes, Javier Bardem, Naomie Harris and Ben Whishaw. Look for Skyfall to mark the third Bond film to star Craig as 007 when it hits theaters on November 9, 2012.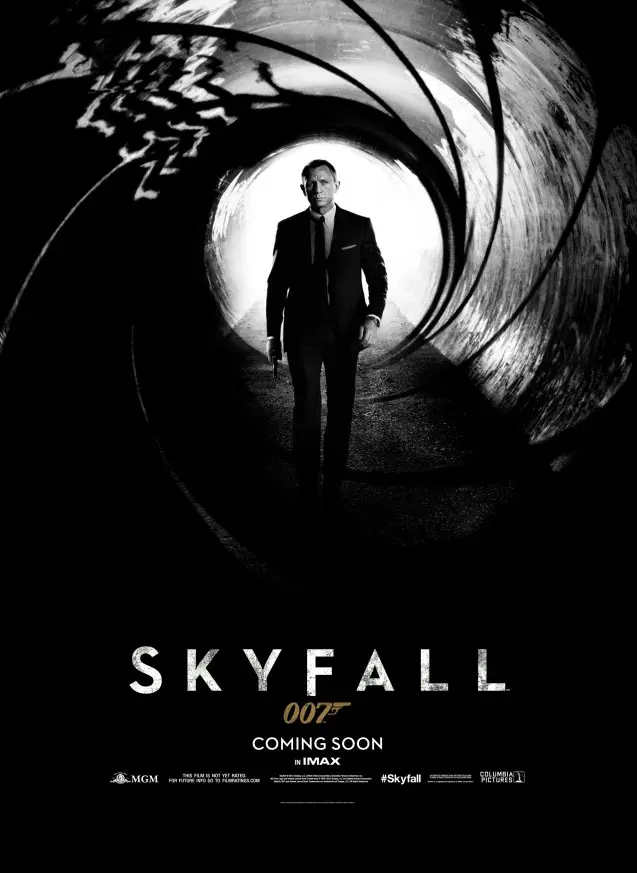 Source: 007.com