A possible trend has emerged with Marvel's reveal of a Don Cheadle character poster for Iron Man 3 today via Facebook. That apparent trend suggests that more posters are likely on the way.
This new poster is in the same style as the Robert Downey Jr. one that featured a battered Iron Man falling from the sky. Only instead of Downey Jr. it's all about Cheadle wearing the Iron Patriot armor as "things" blow up in the sky behind him.
The thought here is that Marvel is slowly distributing a series of character posters from Iron Man 3 that could soon deliver Ben Kingsley as The Mandarin, Guy Pearce as Aldrich Killian, and Gwyneth Paltrow as Pepper Potts. That's my hope anyway.
Shane Black's Iron Man 3 is creeping closer to its May 3, 2013 release. The next trailer is expected, though not 100% confirmed to drop next month.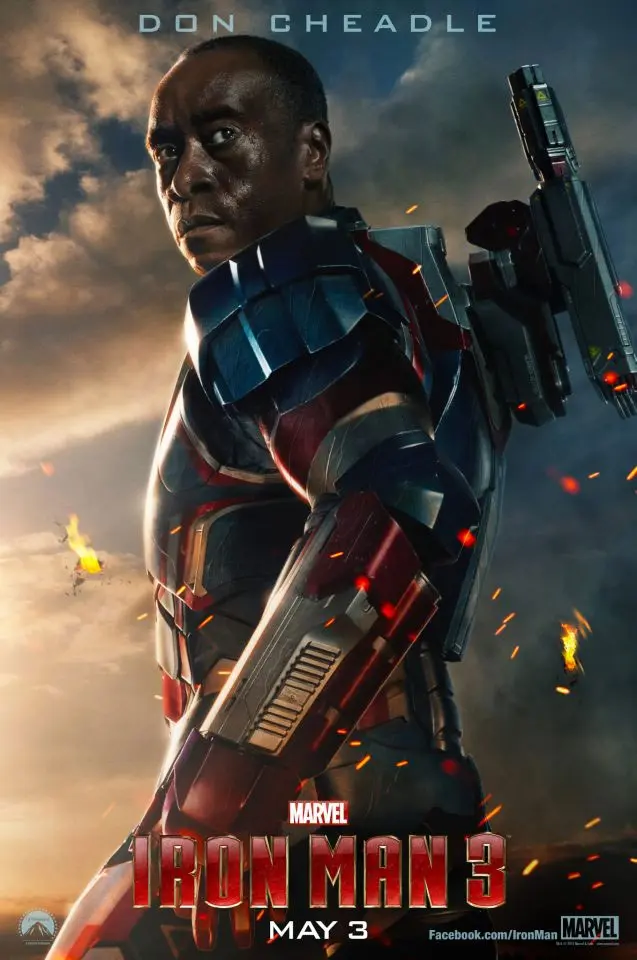 Source: Facebook