Marvel is gearing up to enter the stretch run of Iron Man 3 promotion as we approach the two-month mark until the film's release and the next new trailer.
Today's goodies start with another character poster, this one for Gwyneth Paltrow as Pepper Potts. She looks to be in mourning while cuddling Iron Man's severely damaged helmet in her arms. A similar shot was seen in the previous trailer where Pepper picks up the same damaged helmet from presumably the rubble of Stark Mansion post The Mandarin attack.
The second new bit of artwork comes in the form of Empire's upcoming new cover. It features Robert Downey Jr. in the Mark XLVII armor. It's interesting to note that the damaged helmet he's holding is the same one that Pepper is. Damaged Iron Man armor seems to be a theme that Marvel is pushing in their promotional materials.
The next and potentially final full Iron Man 3 trailer is set to arrive on March 5 attached to Disney's Oz The Great and Powerful. Early word on the trailer is starting to pop up on Twitter and it promises the rumored small army of Iron Man armors as well as the Hulkbuster armor in the closing shot.
Iron Man 3 begins its run in cinemas on May 3, 2013, and should become the highest grossing film of the year within a week of its release. It stars Robert Downey Jr., Don Cheadle, Gwyneth Paltrow, Ben Kingsley and Guy Pearce, and is directed by Shane Black.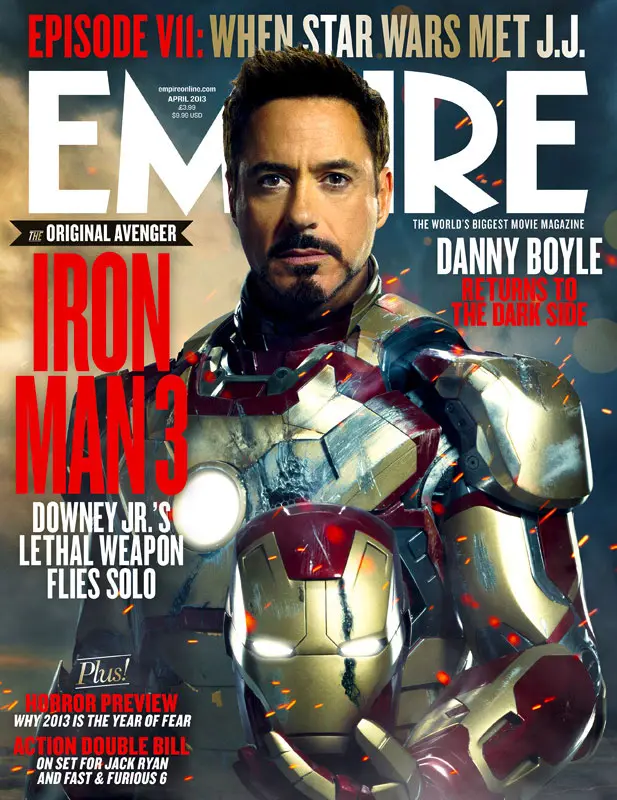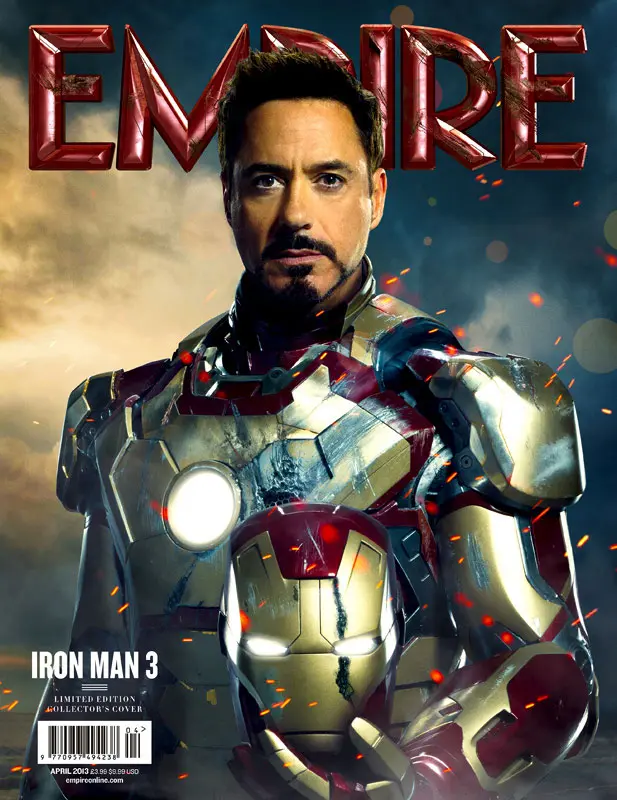 Source: Empire