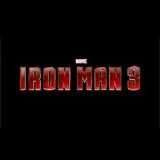 Iron Man 3 starring Robert Downey Jr. is still a few days away from its North American box office debut and an opening weekend projected to be somewhere north of $150 million. Even if you haven't seen it yet, Marvel and Disney have opened the home video gates at online retailer Amazon.com and are taking pre-orders for the Blu-ray and DVD combo pack.
The list price for the Iron Man 3 Blu-ray, DVD and digital copy set is $44.99 with Amazon pricing coming in at a much more reasonable $24.96, or 45% less than list. Any pre-order placed now locks into a price guarantee so if the price drops between now and release, your pre-order will as well.
It's too early to talk about a definitive release date for Iron Man 3 on Blu-ray 3D, Blu-ray and DVD. Looking back to last year, The Avengers made its home video debut on September 25, 2012. I would expect Iron Man 3 to bow to disc around the same time this year.
Click here to pre-order Iron Man 3 on Blu-ray and DVD combo for $24.96 at Amazon.com.