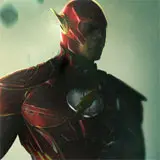 NetherRealm Studios is utilizing its fight game acumen accrued over the years while developing new versions of Mortal Kombat to launch a new fighting game franchise with some familiar faces.
Coming to Xbox 360, Playstation 3 and even Nintendo's new Wii U next year is Injustice: Gods Among Us, based within the DC Comics universe. Batman will duke it out with The Joker and many more iconic DC superheroes "in a world where the line between good and evil is blurred," thus the name Injustice. There will be a story element as well, but we all know the main draw is god-like battles between larger than life superheroes.
I crawled around the Injustice: Gods Among Us official website and spotted a couple different backgrounds that show off artwork for characters including Harley Quinn, Batman, The Flash, Wonder Woman and more. Click them below to view the full resolution versions.
Look for the first Injustice: Gods Among Us trailer to debut coinciding with E3 next week.