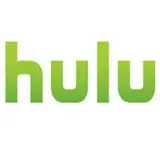 Sony has announced that an exclusive preview of Hulu Plus will be available today via Playstation 3 consoles, and that PS3 is the only console that will provide access to Hulu Plus in 2010.
In order to become eligible for the preview you must first be a Playstation Plus subscriber. If you are, you will need to download the Hulu Plus application onto your PS3 via the Playstation Network. Even then, you must request an invitation and there is no guarantee you will be chosen. This is Sony's way of getting the application onto as many PS3 consoles as possible.
Hulu Plus will cost $9.99 per month for the preview and the same price when it launches in earnest to all PS3 owners (and other Sony Internet capable devices) later this year.