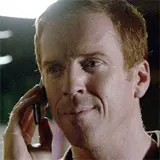 Homeland was one of the big pay cable network surprises last year, earning its star Claire Danes a Golden Globe much like Peter Dinklage scored one for his work in HBO's freshman season of Game of Thrones.
Unfortunately we won't get to see a new Homeland episode until September 30. That does't mean Showtime will sit by idly in the months leading up to the Season 2 premiere.
The first Homeland teaser trailer is out and begs several questions without an offering of new footage. Who is the mole? Where is the suicide vest? Who has the video? What will Carrie remember? Is it really over between Brody and Carrie? I'm guessing no on that last one or else why bring up the question of a Season 1 question that already appeared answered.
Considering Homeland is raking in impressive ratings, don't expect all the answers to be neatly wrapped up and delivered in Season 2. Or if they are, many more should take their place so the series can continue onward into a third season.