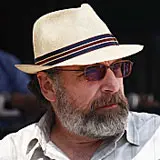 Showtime has released the first batch of images from Homeland: Season 2 that contain a minor spoiler related to the character of Carrie Mathison (Claire Danes).
Before we get into that, there are seven other images plucked from the upcoming new season of Homeland. They all feature a combination of Nicholas Brody (Damien Lewis), Carrie, Saul Berenson (Mandy Patinkin), and Vice President of the United States William Walden (Jamey Sheridan). Morenna Baccarin as Jessica Brody also sneaks into one of the shots.
It's clear from these images that Carrie will waste little time getting back into the hunt for Abu Nazir, and Saul and Carrie might be going on a trip. The big lingering question is how much of her memory was lost, how much of it will be recalled, and how long will the recollection take.
The image that falls into the spoilers category is the last one when you scroll down the page. This small spoiler could very well be plastered all over the first trailer when it drops. Here's your warning in case it isn't.
The Season 2 Homeland premiere is coming on September 30, 2012, immediately after Dexter: Season 7 premieres.