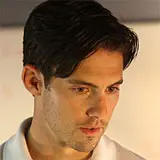 Heroes is set to return from hiatus tonight with a pair of new season four episodes.
Episode 13, "Upon This Rock," will focus on the affect the events of the previous episode has on Peter (Milo Ventimiglia), Sylar's (Zachary Quinto) return to the Carnival and Hiro's (Masi Oka) new quest.
Immediately afterward, "Let it Bleed" will shift the focus to Claire (Hayden Panettiere), H.R.G. (Jack Coleman) and the Carnival.
The Heroes two-hour return begins tonight at 8pm on NBC. Check out a promo with some "puzzling" new footage below.