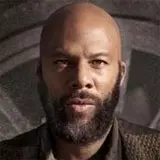 AMC's newest drama Hell on Wheels will ride onto Blu-ray and DVD on May 22 per a new pre-order listing at online retailer Amazon.com.
Hell on Wheels follows a former Confederate soldier seeking justice against the men who murdered his wife. He tracks them along the construction of the Union Pacific railroad. The show stars Common, Anson Mount, Colm Meaney, Tom Noonan, Phil Burke, Ben Esler, Eddie Spears and Dominique McElligott.
I'll pass along more information about the three-disc May 22 release of Hell on Wheels: Season 1 on Blu-ray as it becomes available. For now, check out the cover and Amazon's pre-order listing below.
Click here to pre-order Hell on Wheels: Season 1 on Blu-ray for $31.49 at Amazon.com, 30% off the $44.98 list price.