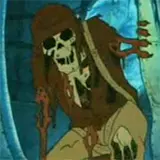 Sony Pictures Home Entertainment has announced a June 14 wide release date for Heavy Metal on Blu-ray Disc, with the operative word being "wide."
Heavy Metal was originally announced back in November to make its Blu-ray debut in January. Sometime in December it vanished from Sony's release slate only to surface as a Best Buy exclusive that bowed on February 1.
The Heavy Metal feature film will be presented in 1080p video and 5.1 DTS-HD Master Audio. Bonus features include the documentary 'Imagining Heavy Metal' along with some deleted scenes.
Click here to pre-order Heavy Metal on Blu-ray for $13.99 at Amazon.com (30% off the $19.96 list price).