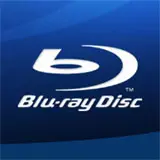 In a year where the high-def format war came to an end and Blu-ray Disc took center stage as the best home video medium available, there were many releases that allowed you to experience a movie or television show with the best possible visuals and sound in your personal home theater. Some were recent blockbusters that rivaled the showing at your local multiplex, and others were catalog releases that gave you the opportunity to rediscover a classic movie like never before.
It should be gratifying that 2008 presented us with so many laudable Blu-ray releases that the choices for the top 10 best of the year were not easy to make. (ed note: these are in alphabetical order and are not ranked against each other).
Across the Universe
Julie Taymor's hypnotic musical based solely on Beatles' tunes is a love or hate affair. If the film can pull you under its spell, you will be rewarded with inspired renditions of your favorite Fab Four songs in immersive lossless audio played out against often psychedelic yet always splendid visuals. A solid extras package with all content in high-def helps round out this Blu-ray, which is a must for Beatles and musical fans alike.
Band Of Brothers
Producers Tom Hanks and Steven Speilberg's respectful tribute to our soldiers who fought in World War II was always inspiring on DVD. The 10-part series is now more involving then ever with the beautiful muted color palette and grainy graphics in high-def (there is a slight bit of digital processing but the overall presentation wins out). And do not forget the soundtrack as it comes through with bombastic results due to impeccable lossless audio. To top it off, you get extras that fill in most anything you would want to know about Easy Company.
Baraka
Roger Ebert said "Baraka by itself is sufficient reason to acquire a Blu-ray player," and I whole-heartedly concur. This wordless montage of equal parts absorbing and stimulating images is presented with one of the most immersive high-def transfers ever (culled from an 8k digital scan of the original 70mm negative) and has a soundtrack to match. There is really no way to do justice to the experience in words, and anyone who appreciates what high-def can offer deserves to witness it.
Bottle Rocket
The Criterion Collection is known for their loving presentation of some of the world's most classic films. With their entry into the Blu-ray format, that tradition continues with the added bonus of high-def transfers and lossless audio. While the studio's first wave of releases contains many commendable choices, Wes Anderson's initial film is a perfect example of how to treat a low budget catalog title with the respect it and its fans deserve. You'll be surprised at how much detail is present in the beautiful film-like transfer.
The Dark Knight
The second highest grossing domestic film and one of the best "superhero" movies yet. Nolan's complex action drama transcends its "comic book" origins to deliver a film that deals with the entangled moral issues of the main character while still delivering the action. A marvelous transfer (with changing aspect ratios to best honor the IMAX footage) and pumping soundtrack do their utmost to bring the theatrical experience to your living room. The extras could be a bit stronger, but it is hard to complain too much when you have the movie in high-def.
Dr. No
This could apply to any of MGM/Fox's first wave of Bond films on Blu-ray, but Dr. No has never looked better and competes with many modern films with a visual presentation that proves 46 years is not too old for a film to still shine in high-def. Fans of James Bond or those just discovering the beginning of the franchise will be astounded by the depth and dimensionality of the image largely due to Lowry studios 4k digital scan which obviously pulled every last bit of detail from the original print negative. While the extras have some faults, as with the previous entry in this list, having this movie look this beautiful easily allows that to be overlooked.
The Godfather Collection
No matter what you think of the third entry in Coppola's famous mafia trilogy, the first two are undeniable classics, and this is the way to experience them. As with the other exemplary catalog titles on Blu-ray, the films were lovingly restored and the results speak for themselves with a nice grain specific cinematic appearance. To top off the gorgeous transfers, you get more than enough extras to satisfy any curiosity about the making of or inspiration for these cinematic staples. This set is probably on the majority of the "best of Blu-ray" for 2008 and utterly deserves all the praise it has received.
How The West Was Won
This is another example of how a restored catalog title can totally take you be surprise. Shot in the now defunct Cinemascope process, which captures more depth and detail than almost any film technology since (70mm and IMAX are its closest relatives), the image is breathtaking with a depth of focus that equals if not bests many modern films. The story is the definition of "epic" with a multitude of big name stars for support. There is an excellent documentary included on the Cinemascope process and a separate version of the film to mimic the original "curved screen" presentation.
Lost: Season Four
If not the best show on television, Lost is easily one of the most enjoyably complex and demanding. While it has had its ups and downs, the fourth season got it back on track and is excellently presented in this 5-disc set. The Blu-ray's sumptuous image bests even the ABC high-def broadcasts and improves the soundtrack with lossless audio. A good number of extras allow you to go further into the "Lost experience."
Young Frankenstein
Arguably not just Mel Brooks' best film but one of the best comedies in cinematic history. It is both a take on Mary Shelley's original story and the 1930's Frankenstein films. The humor is clever and has aged well still delivering many laugh out loud moments. MGM/Fox deserve credit, as with the Bond films, for giving us the best presentation we are likely to see and honoring the original film by not artificially "cleaning" it.
"Best of" lists are always a hit and miss affair. While some will bemoan why their favorite title did not make the list, others will scratch their head wondering how a certain title possibly got included. Such is the beauty and diversity of high-def titles currently available to the home theater enthusiast.
The following is a list of Blu-rays that are equally worthy of your consideration and can hold you over while we wait to discover the wonder of high-def that 2009 will bring us. Rather than running out of steam, it appears that Blu-ray is just ramping up to provide some of best high-def home video enjoyment yet.
Close Seconds
3:10 to Yuma, Casablanca, The Fall, Hellboy II, The Incredible Hulk, Into The Wild, Iron Man, Kill Bill vol 1 and 2, LA Confidential, Life of Brian, Mad Men: Season One, Master and Commander: The Far Side of the World, The Ultimate Matrix Collection, The Nightmare Before Christmas, No Country For Old Men, The Orphanage, Patton, Red Belt, Sleeping Beauty, The Shawshank Redemption, There Will Be Blood, The Third Man, Tropic Thunder, Wall-E and Wanted.
– Robert Searle
See also HDR's Best of Blu-ray 2008 by Studio