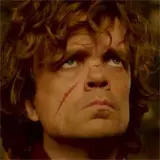 HBO's Game of Thrones is poised to commence what I predict will be its most watched season yet beginning Sunday, March 31. Like past seasons it will run a total of 10 episodes and push the showrunners' budgets to their max.
Fresh out of our inbox from HBO is the official synopsis for the Season 3 premiere episode 'Valar Dohaeris' as well as a returning and new cast list. If you thought there were a lot of characters to keep track of thus far, you haven't seen anything yet.
For starters, here is the Season 3 description that sets the table for what is to come.
As season three begins, the Lannisters hold absolute dominion over King's Landing after repelling Stannis Baratheon's forces. Yet Robb Stark, King in the North, still controls much of the South as well, and has yet to lose a battle. In the Far North, Mance Rayder has united the wildlings into the largest army Westeros has ever seen. Only the Night's Watch stands between him and the Seven Kingdoms, but nobody knows what happened to its Lord Commander and the force he led beyond the Wall.
Next we have the actual synopsis for 'Valar Dohaeris.'
Jon is brought before Mance Rayder, the King Beyond the Wall, while the Night's Watch survivors retreat south. In King's Landing, Tyrion asks for his reward. Littlefinger offers Sansa a way out. Cersei hosts a dinner for the royal family. Daenerys sails into Slaver's Bay.
Here are the returning core series regulars:
Peter Dinklage (Tyrion Lannister), Michelle Fairley (Catelyn Stark), Lena Headey (Cersei Lannister), Emilia Clarke (Daenerys Targaryen), Nikolaj Coster-Waldau (Jaime Lannister), Aidan Gillen (Petyr "Littlefinger" Baelish), Iain Glen (Jorah Mormont), Kit Harington (Jon Snow), Richard Madden (Robb Stark), Charles Dance (Tywin Lannister), Maisie Williams (Arya Stark), Isaac Hempstead Wright (Bran Stark), Sophie Turner (Sansa Stark) and Jack Gleeson (Joffrey Baratheon).
Here are more returning regulars:
Alfie Allen (Theon Greyjoy), Jerome Flynn (Bronn), Rory McCann (Sandor "The Hound" Clegane), Conleth Hill (Varys), John Bradley (Samwell Tarly), Gwendoline Christie (Brienne of Tarth), James Cosmo (Commander Jeor Mormont), Stephen Dillane (Stannis Baratheon), Carice van Houten (Melisandre), Liam Cunningham (Davos Seaworth), Sibel Kekilli (Shae), Rose Leslie (Ygritte) and Natalie Dormer (Margaery Tyrell).
Here are the recurring returning actors:
Natalia Tena (Osha), Joe Dempsie (Gendry), Oona Chaplin (Talisa Maegyr Stark), Julian Glover (Maester Pycelle), Kristian Nairn (Hodor), Finn Jones (Loras Tyrell), Esme Bianco (Ros), Gemma Whelen (Yara Greyjoy), Hannah Murray (Gilly) and Art Parkinson (Rickon Stark).
And the new crew consists of:
Ciaran Hinds (Mance Rayder), Diana Rigg (Lady Olenna Tyrell), Mackenzie Crook (Orell), Clive Russell (Brynden "The Blackfish" Tully), Nathalie Emannuel (Missandei), Kerry Ingram (Shireen Baratheon), Paul Kaye (Thoros of Myr), Thomas Brodie-Sangster (Jojen Reed), Ellie Kendrick (Meera Reed), Richard Dormer (Beric Dondarrion), Kristofer Hivju (Tormund Giantsbane), Philip McGinley (Anguy), Tara Fitzgerald (Selyse Baratheon), Tobias Menzies (Edmure Tully), Anton Lesser (Qyburn), Ian McElhinney (Barristan Selmy), Michael McElhatton (Roose Bolton) and Noah Taylor (Locke).