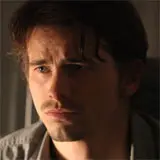 The new CBS remake Hawaii Five-0 drew 13.8 million (3.8 adults 18-49 rating) for its premiere last night, a strong showing but not quite as successful as industry expectations. It won its time slot but dipped slightly in the second-half, a potentially ominous outlook for next week's followup episode.
Meanwhile NBC's The Event rode a summer full of promising advertisements and serial-drama void left by Lost, FlashForward and Heroes en route to a surprisingly high 11.2 million, 3.7 rating debut. Even more remarkable is although The Event premiere's story was non-linear and confusing for some to follow, viewership actually increased during its second half hour. Producers have promised a multi-year plan is in place for The Event and they'll need those viewers to stick around in order to fully execute it.
On the other end of the spectrum of last night's premieres is Fox's Lone Star which drew a forgettable 4.1 million, 1.3 rating. That's not the debut Fox was looking for from its Dallas wannabe. NBC's Chase, which had The Event as a lead-in, snagged 7.9 million and a 2.5 rating.