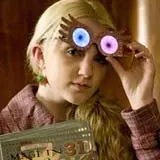 Daniel Radcliffe, Rupert Grint, Emma Watson and the entire cast of Harry Potter and the Half-Blood Prince enjoyed the best-ever opening for a Potter film this past weekend with estimated box office returns of $79.5 million. The mark eclipses the previous top mark of $77.1 million set by Order of the Phoenix and brings Prince's 5-day total to $159.7 million.
In comparison, Transformers: Revenge of the Fallen raked in just under $109 million in its opening weekend and remains the film to beat in 2009 as it marches towards $400 million in domestic box office receipts.
Elsewhere at the weekend box office, Ice Age: Dawn of the Dinosaurs continues to play strong as it crossed the $150 million mark with $17.7 million, good enough for second place. Transformers 2 continues to play just behind with $13.75 million and $364 million overall.
Bruno failed to recapture its opening day magic and came in fourth with $8.37 million. Retiring the eccentric character is looking more and more like the right decision.
The complete box office results for July 17-19 are as follows (click linked titles to read our review):
Next weekend a trio of diverse genre films go head-to-head as Disney aims for kids with G-Force in 3D, Warner looks for scares with The Orphan, and Sony hopes to find The Proposal's success with Katherine Heigl in The Ugly Truth. My money is on G-Force which has a 500 screen advantage over its competition and a hungry family crowd coming off Ice Age 3.
What are your box office predictions for next week? Share them in the Comments section below.