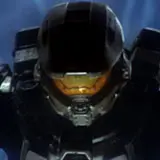 Halo 4 is a pretty big deal for Microsoft and Xbox 360 in case you weren't already aware. There's no bigger exclusive franchise in the Microsoft library, so when a new chapter comes along – especially one from a new developer and with new enemies to fight – Microsoft is willing to spare no expense to promote it properly.
Before Halo 4 hits stores next month, we will get to kick back and enjoy the game's official launch trailer. Normally launch trailers are released within a couple days of the game's release. As I said, Halo 4 is a big deal, and as such we will get the trailer early and it will make its debut on national television.
The official Halo 4 launch trailer premiere will air during the October 18 episode of Late Night with Jimmy Fallon on NBC at 12:35am EST. Immediately following its television premiere, the trailer will make its way to YouTube and Halo Waypoint. In other words, it will be everywhere.
You don't hire just anyone to create a Halo trailer with a national television premiere. Working in conjunction with developer 343 Industries on the trailer as executive producer is David Fincher (The Social Network). He is joined by visual effects artist Tim Miller (The Girl With the Dragon Tattoo, Scott Pilgrim vs. the World) who is handling directorial duties.
The Halo 4 launch trailer runs a full two minutes and is titled 'Scanned.' It is a live-action/CGI hybrid trailer filmed in Prague that explores the backstory of Master Chief as well as the new enemies he will face .In short, it has the makings of something that will be absolutely spectacular and will get us thinking about a live-action Halo feature film again.
Halo 4 arrives in stores on November 6.
Click here to pre-order and secure your copy of Halo 4 at Amazon.com and earn a $10 instant video credit for doing so.