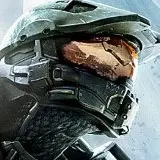 Tomorrow is a huge day for Xbox 360 owners. It marks the beginning of a new Halo trilogy with Halo 4 and the much-anticipated return of Master Chief to the top Xbox franchise. It's a game that all Xbox 360 owners need to have in their library, as evidenced by the strength of pre-orders leading into the game's release.
For the past week at minimum, Halo 4 has sat atop online retailer Amazon.com's best sellers in video games chart. That includes all consoles and the upcoming Xbox 360 release of Call of Duty: Black Ops 2.
Amazon has sweetened the pot a little to ensure they get as many pre-orders as possible before the game arrives. For one, they shaved almost a buck off the price to make it $59 rather than $59.99. They are also offering an exclusive armor skin that can be used in the game, as well as an instant $10 video credit to use at their store immediately upon placement of the pre-order.
We won't know how strong Halo 4 sales are across all retailers until later this week. Expect big numbers for the first 343 Industries installment in the series.
Click here to pre-order Halo 4 at Amazon.com with free shipping and the $10 instant video credit. The offer is good through today only.