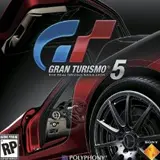 Been looking for the first Gran Turismo 5 for PS3 review and coming up empty? You aren't alone.
Sony has placed an embargo on all reviews of Gran Turismo 5 until 8am on Wednesday (tomorrow) morning. Tomorrow happens to be the day Gran Turismo 5 is officially released meaning, as with Call of Duty: Black Ops and Fable 3, you could be playing the game before the first review is cleared to hit the web.
Interest in Gran Turismo 5 is surging right now as it is currently the top hourly bestseller at Amazon.com, beating out a slew of games on sale at Black Friday prices including Black Ops for $55. There may not be as many PS3 in households as Xbox 360s but those that own one have their sights set on Gran Turismo 5.
Look for a Gran Turismo 5 review roundup here tomorrow.
Click here to secure your copy of Gran Turismo 5 by pre-ordering it at Amazon.com.