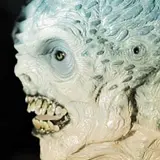 Microsoft and Epic Games have formally announced that Gears of War 3, like its predecessors, will receive the Limited and Epic Edition treatments for Xbox 360.
The Gears of War 3: Limited Edition is priced at $79.99. It includes an Octus Award Box with Octus Service Medal, a 1:1 match in size and weight zinc-alloy cog-shaped medal that replicates the award given to Adam Fenix in recognition of his work on the Hammer of Dawn; an exclusive unlockable Adam Fenix multiplayer character; a fabric COG flag; the personal effects of Adam Fenix, including his "Last Will and Testament," the initial Hammer of Dawn schematic, and other Fenix family mementos.
The Gears of War 3: Epic Edition will run you $149.99. For the extra $70 you'll get all of the above plus a Limited Edition Marcus Fenix statue designed by Epic Games Art Director Chris Perna and expertly crafted by the artisans at Triforce measuring almost a foot tall and weighing 3.7 lbs; The Art and Design of Gears of War by Tom Bissell with 96 pages of interviews, photos, concept artwork and more; and the Infected Omen Weapon Pack, custom multiplayer skins for the game's five starting weapons; Lancer, Retro Lancer, Hammerburst, Sawed-off Shotgun, and Gnasher Shotgun.
In addition, Epic Games Art Director Chris Perna takes you inside his shop and shows off some of the life-size Locust busts and artwork used to develop Gears of War 3 in the Workshop video below. Be sure to watch it, then click the Gears of War 3: Epic Edition image to view a nice high resolution version of its contents.