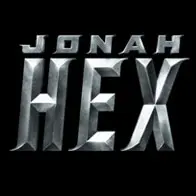 Is that a gatling gun mounted to a horse? No, it's two.
The first trailer for Jonah Hex has debuted at Yahoo! Movies to breathe some life into a project that has flown under the radar since its coming out party at Comic-Con last summer. Massive guns strapped to horses and trains blowing up is just plain cool so let's hope the whole film is as fun and gritty as the trailer paints it to be.
Jonah Hex, based on the DC Comic, stars Josh Brolin, John Malkovich and Megan Fox. It rides into theaters on June 18.