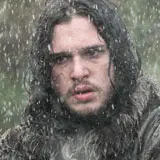 HBO's Game of Thrones returns tonight after a two week hiatus that has felt like an eternity. A recap of where the show last left off is required to set up where it is headed next as after 'The Rains of Castamere' tonight, only the season finale stands between now and the next new episode in 2014. If rumors and spoilers turn out to be true then tonight's episode will be the one everyone is talking about.
In the previous episode, former Second Sons lieutenant Daario killed his two peers and joined Daenerys Targaryen and her cause. He will scheme and plot with Daenerys' council, Jorah, to figure out how to best take over Yunkai and free the many slaves being held there.
Robb Stark will finally meet up with House Frey and present his uncle Edmure to Walder Frey. In exchange for Edmure's hand in wedding to a Frey daughter, Robb will be presented with reinforcements to his army required to push forward in his war with the Lannisters. That is assuming the Frey's have completely forgiven Robb for marrying outside their initial agreement, and Talisa's intentions toward her husband are noble and loving.
Up north, Jon and the wildling continue their march south after scaling the Wall. The synopsis for tonight's episode suggests that Jon will "face his harshest test yet," which may or may not involve having to betray what's left of the Night's Watch.
As Bran continues his journey north to reach the Wall, he will finally discover the gift that has thus far only appeared to him in his dreams. How he chooses to use this gift and who outside his small group can benefit from it is the big question that remains to be answered. Meanwhile Arya Stark will continue on her journey with the Hound to meet up with Catelyn and Robb Stark.
Tonight's penultimate episode of Game of Thrones, episode 29 'The Rains of Castamere,' premieres tonight at 9/8c only on HBO. A free live online streaming version is available to watch for HBO subscribers exclusively at HBOGo via the HBOGo website or mobile app. Season 3 of Game of Thrones wraps up next week with the season finale 'Mhysa.'