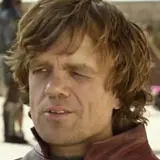 HBO has offered up a new behind-the-scenes featurette to promote Game of Thrones: Season 2.
This two-and-a-half minute sneak peek at the upcoming season is an "Invitation to the Set" that cuts together cast and crew interview snippets with a look at the sprawling new sets and locations. Everyone involved touts a bigger and better season than the first, but they also hint at many twists and turns, as well as secondary characters from Season 1 stepping into the limelight in Season 2.
If Peter Dinklage confesses to having dreams about the show, you just know Season 2 is going to be a real treat.
Check out the "Invitation to the Set" Game of Thrones featurette below, and continue counting down the days to the April 1 Season 2 premiere.