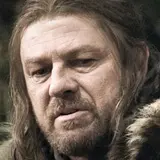 HBO has high hopes for tonight's 'Game of Thrones' series premiere as interest has been swelling over the past several months for the show based on R. R. Martin's popular book series. Early reviews prove the promised violence, sex, and production values rivaling those of feature films are all present and accounted for.
One of the ways HBO has been building hype in the final weeks prior to the premiere is by releasing an unprecedented amount of footage accompanied by the catchy tagline 'Winter is Coming.' They started by unveiling the first 14 minutes of the show, and have subsequently released numerous promo spots as well.
Below you'll find that first 14-minutes from the premiere as well as a trio of themed trailers: The Iron Throne, Power, and Fear and Blood. All are certainly worth a look whether you'll be watching the premiere tonight or not.
Starz' Camelot ratings are already beginning to slip after just two episodes. The door is wide open for 'Game of Thrones' to premiere with 'Sopranos' or 'True Blood' type numbers and dominate the early summer medieval/fantasy genre on cable.
'Game of Thrones' premieres tonight at 9ET/6PST exclusively on HBO.