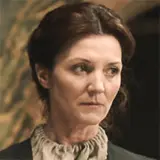 While you get ready to watch episode 6 of HBO's Game of Thrones tonight, take a few moments and watch the following preview and a pair of clips to get excited for what's to come.
In 'A Golden Crown,' Tryion will begin talking about his accused "crimes," the final payment for Daenerys will be made to Viserys, and Ned Stark will make a "controversial decree." Get a taste for this from the brief preview below, as well as check out clips 'Arya Talks With Syrio' and 'Ned Wakes Up.' You can pretty much guess from how episode 5 ended that Ned doesn't wake up to friendly faces.
Game of Thrones episode 6 'A Golden Crown' debuts tonight at 9pm. Episode 7 will be available immediately afterward i.e. a week early exclusively via HBO Go.