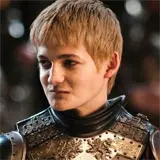 HBO is taking Game of Thrones in episode 19, 'Blackwater,' where the young series has never properly explored before: all out war! Stannis Baratheon, Davos Seaworth and a massive fleet of ships will reach King's Landing as King Joffrey, Tyrion and the rest of the Lannisters and their supporters try to fend them off.
Unlike the Season 1 battle which began with Tryion getting knocked out and fast-forwarded to him waking up after it had ended, 'Blackwater' will focus almost entirely on the Stannis invasion of King's Landing with minimal shortcuts. A Song of Ice and Fire author George R.R. Martin has stepped in to pen the screenplay that will take one of the most important battles from the books and condense it into one action-packed episode.
HBO's synopsis for each episode typically circles Westeros, touching upon each of the key players and where their story is headed. The synopsis for 'Blackwater' is a single sentence only, "Tyrion and the Lannisters fight for their lives." The expectation is that every minute of 'Blackwater' will be devoted to Lord Stannis' invasion.
Game of Thrones showrunners David Benioff and D.B. Weiss have gone on record as saying they fought hard with HBO to get the necessary budget to bring the Battle of Blackwater Bay to life on the small screen. They didn't get every dollar asked for, but got enough to film the battle as written by George R.R. Martin. This episode will feature far more visual effects shots than any before it, covering a naval assault and subsequent ground attack that will shake King's Landing at its core.
Most of the 'Blackwater' battle will take place at night as the promo below suggests. Expect lots of flaming arrows flying through the air and Tyrion to put his extensive warfare "research" and secret weapon into practice.
Game of Thrones: Season 2 episode 19, 'Blackwater,' premieres this Sunday at 9/8c on HBO. Be sure to tune in and prove to HBO that David Benioff and D.B. Weiss made the right call by requesting a budget bump unlike any the series as seen to date.