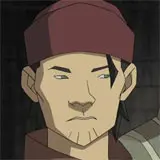 You may seen the toys in stores or caught some episodes on The Hub. Now all 26 episodes of G.I. Joe Renegades: Season One are coming to Blu-ray and DVD on September 25 via Shout! Factory.
In the animated series G.I. Joe Renegades, the Joes find themselves as fugitives of the law and on the run from authorities and Cobra. Sound familiar? The basic premise of Renegades is similar to that of the live-action sequel G.I. Joe: Retaliation set to hit stores next March. Some people believe Renegades served as inspiration for the Retaliation storyline.
An impressive voice cast helped bring the characters of Renegades including Duke, Scarlett, Roadblock, Tunnel Rat, Ripcord and Snake Eyes to life. They include Charlie Adler (Transformers: Revenge of the Fallen), Natalia Cigliuti (Saved by the Bell: The New Class), Jason Marsden (Batman: The Brave and the Bold), Johnny Messner (Tears of the Sun) and Kevin Michael Richardson (Transformers Prime). Special voice appearances include Clancy Brown (Carnivale), Michael Emerson (Lost), Daniel Dae Kim (Hawaii Five-O) and Lee Majors (The Six Million Dollar Man).
The three-disc Blu-ray edition of G.I. Joe Renegades: Season One will present the series in 1.78:1 1080p video and 5.1 Dolby Digital audio. The lone bonus feature is 'Original behind-the-scenes look at G.I. Joe: Renegades.'
Click here to pre-order G.I. Joe Renegades: Season One on Blu-ray for $36.99 at Amazon.com, 26% off the $49.97 list price.