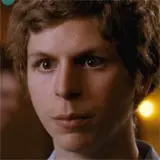 Scott Pilgrim vs. the World director Edgar Wrights promised the online community that a new trailer for Scott Pilgrim Vs. The World would debut when the film's Facebook page hit 100,000 fans. A week later and the fans came through.
The new full-length trailer is a lot of fun in a geek fueled Kick-Ass sort of way. There's action, romance, humor and, oh yeah, in-movie 1-UPs.
Scott Pilgrim vs. the World stars Michael Cera, Mary Elizabeth Winstead, Kieran Culkin, Chris Evans, Anna Kendrick, Alison Pill, Brandon Routh and Jason Schwartzman. It hits theaters on August 13.
> >