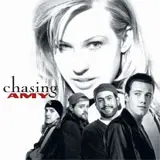 A few days ago I clued you all in on the first details surrounding the arrival of Kevin Smith's Clerks and Chasing Amy on Blu-ray Disc. Those specifics were a bit vague, I admit, so let's take Chasing Amy and get to the bottom of what you can expect.
The November 17 release of Chasing Amy on Blu-ray will be offered in 1.85:1 1080p video and 5.1 DTS-HD Master Audio 48kHz/24.bit.
Bonus features are a mix of what was included on the previously released Criterion Collection DVD and newly produced extras. What will not be ported from DVD is the Kevin Smith DVD introduction (naturally), screen specific audio commentaries with the cast and crew (replaced with new commentary and a q/a), and The Askewniverse Legend guide. At the end of the day this new Blu-ray edition's supplements are on par with the Criterion DVD, only more relevant in retrospect to where the cast and crew's minds are today.
All of the new bonus features on Blu-ray are marked as such in this comprehensive list.
NEW: Commentary with Kevin Smith and producer Scott Mosier
NEW: Tracing Amy: The Chasing Amy doc
NEW: Was It Something I Said? A conversation with Kevin and Joey
NEW: 10 Years Later Q/A with Kevin and the cast
Deleted scenes
Outtakes
Trailer
Click here to pre-order Chasing Amy on Blu-ray for $25.99 at Amazon.com.