I have spotted two new Fringe: Season 5 from the upcoming season premiere episode 'Transilience Thought Unifier Model-11.'
Both of the images are set in 2036 where the Season 4 episode Letters of Transit paid a visit. In this unfortunate future, the Observers have taken over the world and rule it with an iron fist. The key members of Fringe Division were frozen in amber at some point in the past and are being removed with the help of an adult Etta, Peter and Olivia's daughter.
In the first image below, Peter looks either baffled or concerned while standing next to a big amber hole where someone once was. Is this where Olivia was but no longer is? Most likely, and it will be up to Peter, Etta and Astrid to track down the missing Fringe agent if the second image is any indication.
One of the recent Fringe: Season 5 promos revealed that Walter Bishop has been captured by the Observers and is being subjected to harsh interrogation methods. Poor Walter; he's always getting the short end of the stick.
Fringe: Season 5 premieres Friday, September 28 at 9pm on Fox.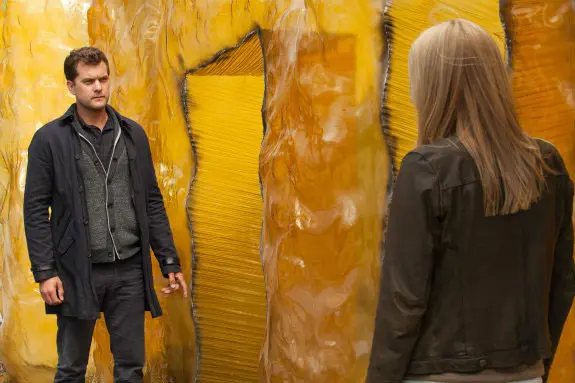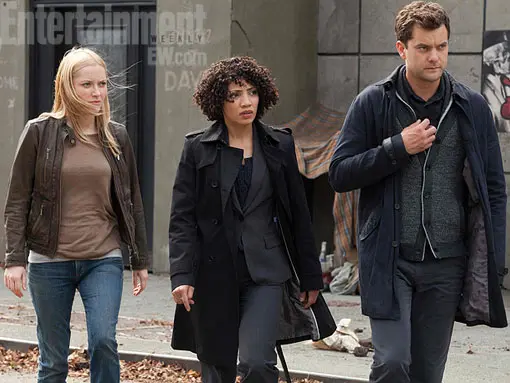 Sources: Give Me My Remote and EW