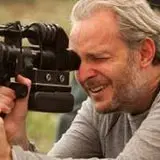 Lionsgate must think director Francis Lawrence is doing a bang up job on The Hunger Games: Catching Fire thus far. Earlier today they formally extended the director's deal that will now see him direct the final two films in the series, The Hunger Games: Mockingjay Part 1 and The Hunger Games: Mockingjay Part 2.
All told, Lawrence will end up directing three of the four Hunger Games films based off the popular young adult book series by Suzanne Collins. Gary Ross directed the first film, The Hunger Games, but stepped down during pre-production in order to pursue other interests. That film has gone on to earn more than $686 million at the worldwide box office and made stars out of its leads Jennifer Lawrence, Liam Hemsworth and Josh Hutcherson.
In Mockingjay, Lawrence's Katniss Everdeen will lead the inevitable rebellion against President Snow (Donald Sutherland) and the Capitol city of Panem. The final book was split into two films, much like Summit Entertainment split the final Twilight book Breaking Dawn into two films.
The Hunger Games: Mockingjay Part 1 is scheduled for release on November 21, 2014 with Part 2 wrapping up the saga on November 20, 2015. The second film, Catching Fire, is currently in the midst of production and will arrive in theaters on November 22, 2013.