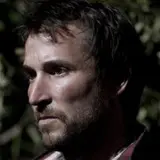 A five-minute preview of TNT's 'Falling Skies' alien invasion television series has made its way online.
The preview is one continuous scene that begins with a child eerily recounting the initial alien attack and loss of his mother. When telling another adult about where his father is, the scene shifts to the father and a friend fighting for their lives against the heavily armed alien invaders.
I'm getting a bit of a 'The Walking Dead' vibe from 'Falling Skies' based on this footage with a ragtag group of survivors in a post-apocalyptic world fighting against a faceless enemy that cannot be stopped or reasoned with. Being on TNT, 'Falling Skies' won't have the excessive gore or vulgar that 'The Walking Dead' enjoys on AMC. Based on this footage, it will have a decent amount of CGI aliens, spacecraft and fighting.
'Falling Skies' is executive produced by Steven Spielberg and stars Noah Wyle and Moon Bloodgood. It is expected to premiere sometime this fall.