Production on Matthew Vaughn's X-Men: First Class is in full swing and the first images of a young mutant from a set in Buckinghamshire, UK have made their way online.
The wintry looking woman you see near some sort of Army encampment below is Mad Men's January Jones as Emma Frost. She's got an ice cold stare and a hat not even George Costanza could hide.
X-Men: First Class co-stars Michael Fassbender as Magneto, James McAvoy as Charles Xavier, Nicholas Hoult as Beast, Caleb Landry Jones as Banshee and Kevin Bacon as Sebastian Shaw, amongst others. Fox will release the film on June 3, 2011.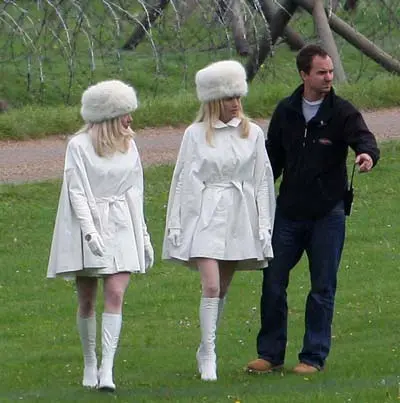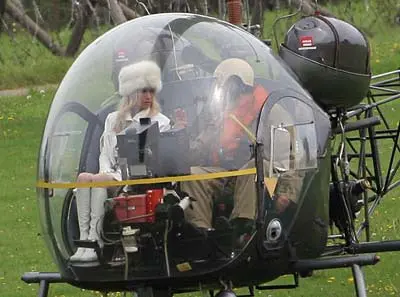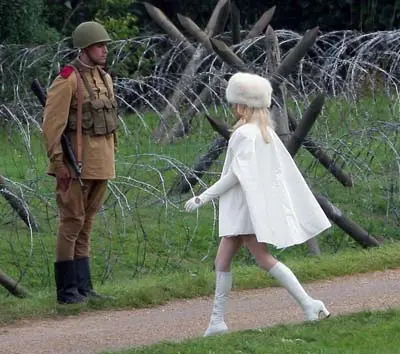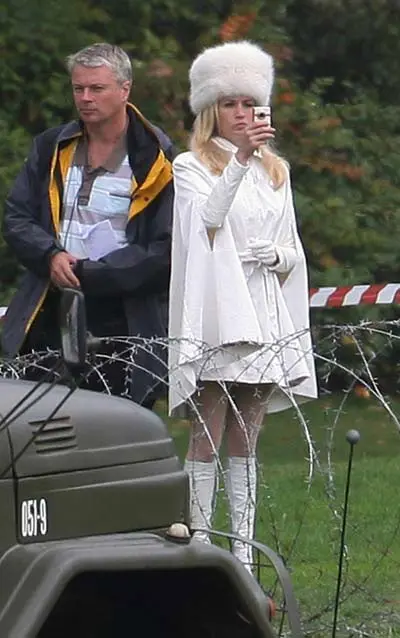 Source: INF Daily