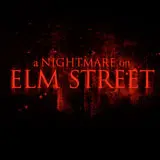 A Nightmare on Elm Street fans have been waiting for today since Platinum Dunes and New Line hired Jackie Earle Haley to take over for Robert Englund in portraying Freddy Krueger in a reboot of the series.
The first image of Jackie has Freddy has hit the Net and sadly it is more of a teaser than a full reveal. A second photo is promised later today so we'll have to wait and see if that one turns up the lights.
I took the liberty of monkeying around with the naturally dark image in Photoshop to see if more detail could be pulled out. While still not revealing much of Freddy's face, the revised image offers a better look at what he's scratching into the wall.
A Nightmare on Elm Street opens April 16, 2010. Expect more images and possibly a teaser trailer at Comic-Con before the week is out.