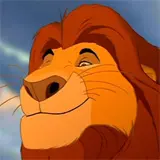 Disney's epic animated tale The Lion King is coming to Blu-ray Disc later this year while a pair of recent theatrical releases, the young adult sci-fi thriller I Am Number Four starring Alex Pettyfer and the 3D animated hit Gnomeo & Juliet, will be touching down a lot sooner.
What do these films have in common? Below I have a sneak peek at the Blu-ray cover art for each of these future Disney Blu-ray releases. The covers are not guaranteed finalized but should be very, very close to what you'll see in stores.
Gnomeo & Juliet will be coming in a separate Blu-ray 3D version that includes the Blu-ray 2D and DVD versions in the same three-disc set. I've included the covers for both the 3D and 2D packages.
Look for official announcements with a release date and details for I Am Number Four and Gnomeo & Juliet in the coming days.