Production is underway on the second season of AMC's The Walking Dead, the insanely popular television series based on the comic book series of the same name. A total of 13 episodes are being produced and you can bet zombies will be littered throughout each and every one of them.
Coinciding with the beginning of The Walking Dead production are the first two images released from the Atlanta shoot. Both images feature "Walkers," what the show refers to as zombies who stumble about the streets, woods and anywhere else they can reach.
The original surviving cast of The Walking Dead season 1 returns for season 2, and new characters are expected to join the fight for survival. Details have been kept under tight wraps thus far other than small tidbits like Merle (Michael Rooker) popping up at some point.
If you missed the first season of The Walking Dead, be sure to check it out on Blu-ray, DVD or instantly on VOD before season 2 premieres this fall on AMC.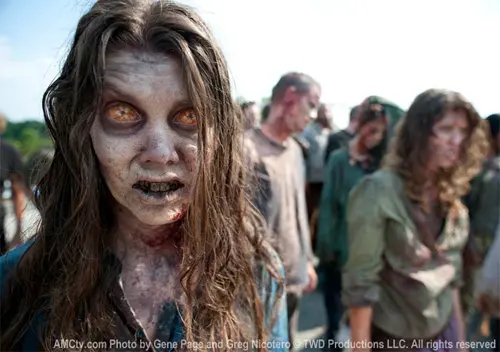 Source: AMC