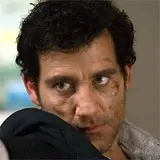 Update: Sony has officially announced The International and full details have been added below.
A trade mag advertisement has revealed the first details for The International starring Clive Owen and Naomi Watts which, per retailer listings, has already been confirmed for release on June 9.
The International on Blu-ray will share with its DVD counterpart an audio commentary with director Tom Tykwer and writer Eric Singer; Deleted Scenes; The Making of The International featurette; Shooting at the Guggenheim featurette; The Autostadt featurette; and The Architecture of The International featurette.
Exclusive to Blu-ray will be a picture-in-picture track called "The International Experience" that will include behind-the-scenes footage, interviews and locations; Around the World with Tom Tykwer – Interviews with the director on location around the world; CineChat and a digital copy.
The International on Blu-ray has a retail price set at $39.95 but is already available for pre-order at Amazon.com for $28.99. Click here to secure a copy.