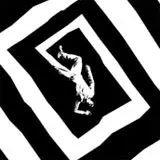 This morning MTV debuted an all-new Buried theatrical one-sheet movie poster.
This new Buried poster is clearly inspired by Alfred Hitchcock's Vertigo poster with its swirling sense of doom. Ryan Reynolds (The Green Lantern) faces a Hitchcockian scenario in Vertigo: trapped in a box under the ground with time running out on his air supply and little information as to how or why he is there. Only a cellphone and lighter are at his disposal, the former of which his kidnappers are using as a vehicle to make their demands known.
Buried is written by Chris Sparling and directed by Rodrigo Cortesdues. Lionsgate will release it in limited screens on September 24 with a wide release on October 8. Enjoy the poster below.