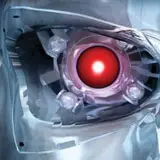 It seems as though every time a lavish new Blu-ray Disc presentation comes along, such as Lionsgate's new Terminator 2: Skynet Edition Blu-ray, the name Van Ling is attached.
For those unfamiliar with Van, he is a seasoned veteran home video author whose career spans countless discs, many of which are likely cornerstones of your collection. His job is to ensure the total presentation, including the menus and features, are the best that can be offered considering available resources, budget and time constraints.
Van was kind enough to take a few moments from his busy schedule to shed some insight into how the T2: Skynet Edition Blu-ray was conceived and the challenges he faced in piecing together what is available in stores today.
How did you learn about the prospect of a new T2 on Blu-ray Disc? Was the concept floated when Terminator Salvation was greenlit?
Whenever a new Terminator movie is in the works, the folks who have the rights to the previous films always consider a new release, but for me, my two-decade tour of duty on this film (I've been involved with T2 since before it was even filmed) means I'm always thinking about what can be done to add value to the film, so it's usually a matter of when the format capabilities (and studio resources) catch up with my ideas of new things to do with it! We also had put out the first T2 Blu-ray at the inception of the Blu-ray in 2006, which meant we were in that state of the format where we were just trying to make the movie play all the way through without glitching, and to have it look semi-decent while fitting on a single-layer disc in MPEG2 encoding, since that was all that we could do at the time. So it's been high time for a new version, and releasing the Skynet Edition around the time of the new Terminator film made sense.
About how long did it take to put the Skynet Edition together from start to finish?
We started working on it late last summer, but due to various approvals that were necessary from Europe (Studio Canal owns the film and Lionsgate has the North American home video rights), we didn't get started in earnest until late fall of 2008, and we had to be ready for replication by March in order to make a May street date. So there was a lot of challenging programming and authoring and testing that had to be done by Blink Digital Studios and Sofatronic in just a couple of months. And we were working with 16 years' worth of special features and adapting them to the Blu-ray format, in three sets of language variations for the global market.
When first brought on board, what was the first next-gen Blu-ray capability that jumped into your mind to include on the disc?
Interactivity of production data with the film was probably the first thing that I wanted to try with Blu-ray, because even back in the laserdisc days I had always wanted to do this thing where you could have an interface that you pulled up during the film and select what things you wanted to know about: the storyboards, the script, production info, etc. In fact, I had originally wanted to try this on CD-ROM as far back as 1992, but it wasn't really doable… we would have sacrificed picture quality to get interactivity. The Blu-ray format has finally made doing some of that possible.
How much print cleanup work did you and the studio accomplish for the multiple versions of the film?
We started with the most recent Cameron- and THX-approved HD 24psf transfer that was done in 2003, and only did manual digital removal of dirt, hairs, water stains and other artifacts that were visible in the transfer. I'm not a fan of the automated digital noise filters and grain removal tools out there, because they can often make the image look too fake and videogame-like. So we specifically tried not to do any of that. We just tried to present the film as faithfully as possible. The funny thing is, every viewer's eyes are different, and both the mastering and encoding technologies keep evolving to the point where every iteration looks different, even coming from the same original transfer.
Were the audio tracks remixed for this new version to take advantage of lossless audio?
The film had been remixed by Gary Rydstrom (who won two Oscars for his sound work on the original film) to 5.1 Surround EX in 1999, so it really didn't need to be remixed; more importantly we would never remix this film's audio (or retransfer the film) without Jim Cameron's participation and approval… and he's been a bit busy with "Avatar" at the moment! But I think it's a testament to Gary and the entire sound team that the film's audio mix –its power and its dynamic range – was very advanced in 1991 and still stands up well today, especially with lossless encoding. We also included the original 5.1 Surround EX mix, along with Dolby Headphone and even a narrated TheatreVision audio track for the blind and visually-impaired.
Let's say I have a friend new to Blu-ray and I am trying to convince him to buy the Skynet edition versus the cheaper 2006 release. What would you tell them?
Personally, I think the new Skynet Edition blows the older 2006 edition away, in terms of both features and quality. The Blu-ray format has matured a lot in the past few years, and not only do we now have dual-layer discs with more capacity, we have new encoding schemes that can maintain excellent quality at lower bitrates than ever before, we have interactive capabilities in the format, internet connectivity in a lot of players, and we have programmers, authors and compressionists who have experience now with the intricacies of the format, whereas back in 2006 we were just feeling our way around a nascent set of specs and tools. You just get more bang for the buck with the new version.
I love the Endo-Skull Collector's Edition set. Did you work on that design any? If not, what are your thoughts on exclusive collector sets like that?
I was consulted on the skull packaging, but I think most of the credit goes to the marketing folks at Lionsgate. I'm always happy to see someone try to do cool physical packaging, because we're moving into that digital-download world where we might lose the idea of physical media entirely. Everything might end up as nothing but digital files on your set-top box or your iPod, where there's no distinctive value to it. I love collectibles like movie props and vintage things, so to me there's still something inherently cool about something you can hold in your hand that can't be erased by a magnet! I also think that including the DVD and digital copy versions in the Collector's Edition is great, because you don't always carry your Blu-ray player wherever you go. Plus, you get a lot of additional special features in their native DVD format that it doesn't make sense to put onto one portion of a Blu-ray disc.
What are your personal thoughts on home video technologies just beginning to take traction such as 3-D and D-BOX Motion Code?
Stereoscopic 3D is just taking off for theatrical releases, as is D-BOX; I think both are great ways to enhance the moviegoing experience if they are used artistically. People are looking for reasons to get out of the house and not just do all their movie viewing at home –it has to do with the allure of the communal experience. But at the same time, these technologies are being developed in parallel for the eventual home video releases of the films shown with these enhancements in the theatre, which is good, too. Ironically, D-BOX started out as a home-only technology, but is now expanding into the theatres, rather than the other way around. 3D, on the other hand, has some challenges in replicating the theatrical experience in the home, but the studios are all working to find the best way to bring it to Blu-ray, which currently is the only format that can come close to maintaining the quality necessary for 3D in the home. The technology is evolving so fast, though. It's going to be up to the consumer to decide if any of them will succeed.
Can you give us a hint at some exciting Blu-ray projects you have on tap?
Sorry, nothing I can talk about at the moment. But I'll be back. 😉
Special thanks to Van for working with us on this piece.
Click here to shop for Terminator 2: Skynet Edition on Blu-ray at Amazon.com.