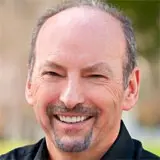 One of the nicer surprises at last year's E3 EA press conference was confirmation that the Mirror's Edge franchise would finally live on, though not exactly in a way that many anticipated. Years of sequel rumors and supposed cancellations culminated in the unveiling of a prequel to the original game and Faith's story that would run on the Frostbite 3 engine and be an open world rife for exploration.
The return of Mirror's Edge got hit with a major blemish when Rhianna Pratchett, a writer for the original game, went on social media and stated that she and most of the original game's team were not involved with the new game. EA has been hush hush about the game since last E3 almost exactly a year ago.
EA Chief Operating Officer Peter Moore finally cracked the Mirror's Edge silence today with a simple post on Twitter that reads, "Have Faith…" With those two words came attached a piece of concept art depicting a sprawling city for Faith to run, climb and jump through.
We have assumed that Mirror's Edge would make an appearance during EA's press briefing on Monday and Moore's tweet all but seals the deal. The real stunner would be if Moore came out on the stage and, after unveiling a new Mirror's Edge trailer that hopefully has some gameplay in it, announced a 2014 holiday release date in the face of all the big games like The Witcher 3: Wild Hunt, Quantum Break and The Order: 1886 that were pushed into 2015.
Mirror's Edge is being developed for Xbox One, PlayStation 4 and Windows PC.