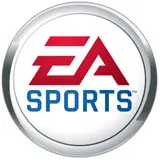 Today Electronic Arts announced NBA Elite 11 and with it retired the NBA Live moniker that has been in service for nearly 15 years.
The new name is part of a new gameplay approach EA hopes is a game changer. A new 'Hands-On Control' scheme is being introduced that aims to dispense with pre-rendered animations for dribble movies, dunks, drives, fadeaways, mid-air adjustments, blocks, steals and more, and replace then with "one-on-one" responsiveness that reacts in real-time to controller moves. A new real-time physics system that allows players to move independently of one another will work in unison with the new control scheme.
A new shooting system will calculate whether a shot will go in based on where the player is on the court combined with user input that will hopefully result in more accurate field goal percentages. Though with Kobe Bryant's heroics of late the system might need to have an exception or two built in.
NBA Elite is coming this October on Playstation 3 and Xbox 360. Look for the first screens and trailer within the next week or so.