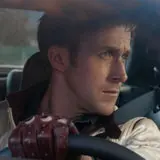 The arthouse thriller Drive starring Ryan Gosling, Carey Mulligan, Oscar Isaac, Christina Hendricks, Albert Brooks and Bryan Cranston is speeding onto Blu-ray and DVD with a release date of January 31, 2012.
Drive opened in mid-September and earned distributor FilmDistrict an impressive $34.1 million at the domestic box office. It enjoys an impressive 92 percent approval rating at Rotten Tomatoes, and should find an even larger audience on home video than it did in theaters.
Sony is distributing Drive on Blu-ray and is expected to make their official announcement with disc details within the next week. I'll share those details as soon as I have them.
Click here to pre-order Drive on Blu-ray for a discounted price at Amazon.com.