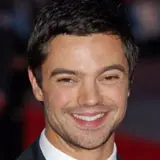 Is Dominic Cooper set to portray a younger version of Howard Stark in The First Avenger: Captain America?
Salon seems to think so as they published this line in conjunction with a Cooper interview at Cannes, "…he's also slated to play Howard Stark (aka, Iron Man's father) in the upcoming Captain America." Of course the interviewer neglected to ask Cooper about the role (or perhaps they were instructed not to).
Iron Man 2 taught us that Howard Stark was an acquaintance of Nick Fury (Samuel L. Jackson) many years ago. The old chest of Howard's that Nick handed over to Tony Stark included a nifty Easter Egg: a prototype of Captain America's shield.
Dominic's age backs up comments by Jon Favreau suggesting Howard Stark was likely involved with the Super Soldier program that gave birth to Captain America during World War II.
If cast, Dominic joins Chris Evans (Captain America), Hugo Weaving (Red Skull), Sebastian Stan (Bucky), Haley Atwell (Peggy Carter) and Toby Jones (Arnim Zola).