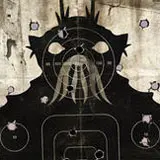 Neill Blomkamp's District 9 as presented by Peter Jackson has been rated R, a small victory for hopefuls of the film — myself included — who did not want a watered down family friendly cut.
The R-rating was given due to "bloody violence and pervasive language," just the type of behavior you might expect from alien refugees struggling to coexist with humans.
Thirty years ago, aliens made first contact with Earth. Humans waited for the hostile attack, or the giant advances in technology. Neither came. Instead, the aliens were refugees, the last survivors of their home world. The creatures were set up in a makeshift home in South Africa's District 9 as the world's nations argued over what to do with them.
District 9 will touch down in theaters on August 14. Check out the trailer right here.