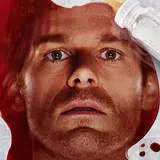 In the next episode of Dexter, 'Practically Perfect,' Dexter begins looking for a nanny so he can free up some time for extracurricular activities. Does Dexter have the same issues with entrusting someone with his child as someone more "normal" does?
In the first of these two preview clips from the upcoming episode, Dexter and Harrison visit a therapist for a little psychological help and guidance. In the second clip, Dexter and Deb interview a nanny candidate for the all important position inside Dexter's inner circle.
'Practically Perfect' will premiere Sunday, October 10 at 9pm EST on Showtime.