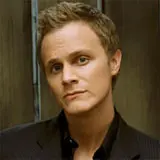 David Anders will be joining the 8th season of Fox's 24 as a new recurring character.
The scoop comes via E! who confirmed the tip with Anders' rep. The character will be in a "handful of episodes" but anything beyond that is being kept under tight wraps. For Anders, 24 marks another high profile television role after appearing on Alias and Heroes.
Anders joins Battlestar Galactica's Katee Sackhoff and stereotyped pretty boy Freddie Prinze Jr. as big names coming on board for what could be the show's final season. Jack Bauer has survived 7 hardcore days so far. Maybe the 8th will finally do him in?