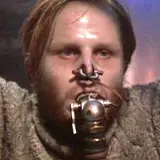 One of the DVD format's most impressive audio demonstrations is coming to Blu-ray Disc for the first time on June 7 when Sony Pictures Home Entertainment releases the German U-Boat epic, Das Boot.
Sony has remastered both the theatrical and 60-minute longer director's cut for Blu-ray and will include both versions in a two-disc set. In addition, Das Boot on Blu-ray will feature nearly 3 hours of all-new bonus features highlighted by a retrospective documentary with director Wolfgang Petersen.
Das Boot will be presented on Blu-ray in 1080p video and 5.1 DTS-HD Master Audio. The complete suite of bonus features is as follows:
Wolfgang Petersen-Back To The Boat
Going Deeper:

Maria's Take
The Perfect Boat

Captain's Tour

Rooms Overview
Entry Conning Tower
Torpedo Room & Crew Quarters
Captains & Officers Rooms
The Control Room
Petty Officers Room & Galley
Diesel & Electric Motor Rooms

Historical Material

Behind the Scenes (1981)
Battle of the Atlantic (1983)

Director's Commentary ?with Wolfgang Petersen
Click here to pre-order Das Boot on Blu-ray for $24.49 at Amazon.com (30% off the $34.95 list price).