Last season on AMC's The Walking Dead, Daryl Dixon (Norman Reedus) made an apocalyptic fashion statement by sporting a poncho while cruising on his bike. The lone remaining Dixon brother will mix up his look again in the upcoming fourth season.
AMC has released the second official image from Season 4 of The Walking Dead that features Daryl wearing a bandana over his nose and mouth. Either Daryl is trying to look more badass than he already does, or something smells worse than the zombie guts Daryl has been around plenty of times before already.
Before Daryl's many female admirers throw their arms up in disgust at the thought of hiding Norman's face, the odds are favorable that this bandana look is a temporary one designed for a specific scene or sequence. New showrunner Scott Gimple won't be covering up Norman's face for any extended period of time.
The first footage from The Walking Dead is expected to premiere exclusively at Comic-Con 2013 a week from this upcoming Saturday. It will probably be several weeks after the Comic-Con premiere before the anticipated trailer makes its way online.
Check out the first The Walking Dead: Season 4 image with Rick Grimes (Andrew Lincoln).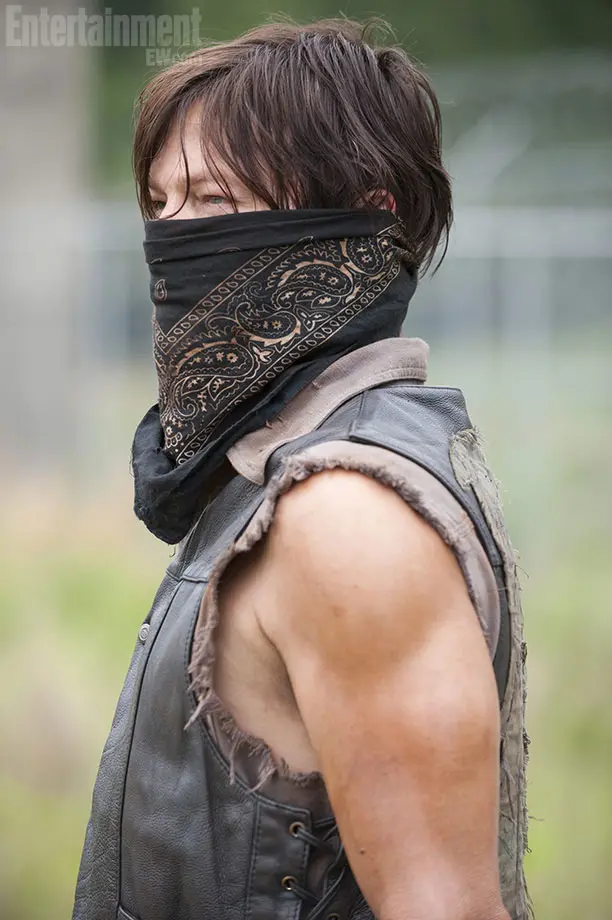 Source: EW