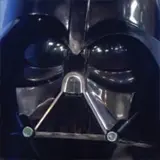 Days before the Super Bowl kicked off a Volkswagon Star Wars-themed TV spot designed for the big game was released several days early by the car manufacturer on YouTube. Faster than you can power up a lightsaber it had gone viral and registered millions of views.
The star of the commercial as a pint-sized Darth Vader is 6-year old Max Page, a wide-smile youngster born with a congenital heart defect and forced to wear a pacemaker. He beat out scores of other kids for the Lord of the Sith part not even knowing it was a Super Bowl spot. He and his mother were excited because it was their first national commercial.
Max's story is amazing and the windfall of good fortune he and his mother are now experiencing is a small consolation for the health issues they have had to endure. Being in this ad isn't the only thing Max has going for him. Watch the "unmasking" of Darth Vader from the Today Show earlier today below and then read on for an analysis.
Max, the boy who for now is Darth Vader, is a dead ringer for Mark Hamill, the man who was Luke Skywalker. The resemblance is uncanny. Life doesn't get much more ironic than that.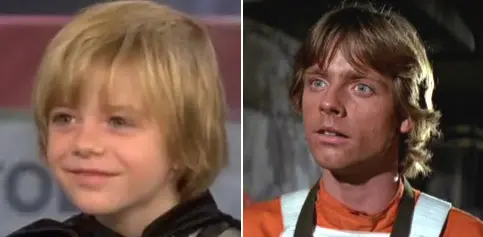 Maybe George Lucas saw Max take the helmet off and got inspired to create another Star Wars series with Luke as a child. Then again, let's hope not.
If Star Wars ends up on Broadway in the next decade then Max certainly has the inside track on snagging the role of Vader's son.