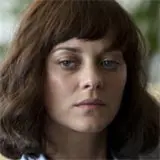 Warner Bros. has announced director Steven Soderbergh's Contagion starring Marion Cotillard (The Dark Knight Rises), Matt Damon (We Bought a Zoo), Laurence Fishburne, Jude Law, Gwyneth Paltrow and Kate Winslet will brings its infection to Blu-ray and DVD on January 3.
Contagion is the story of a deadly virus that spreads as quickly as a blogger who writes about a government cover-up to further send the public into chaos. It opened theatrically on September 9, 2011, and earned over $135 million in worldwide box office business.
The Blu-ray edition of Contagion will include the DVD and a trio of bonus features: False Comfort Zone: The Reality of Contagion (Blu-ray exclusive), The Contagion Detectives (Blu-ray exclusive), and Contagion: How a Virus Changes the World. An UltraViolet copy will also be included.
The SRP for Contagion on Blu-ray is $35.99.